QR Codes: The Best Way to Market Your App
Marketing an app successfully is a challenging process. There's plenty of research required into target markets, related content, and campaign direction. However, you might be unaware that using QR Codes can further enhance your marketing strategy and improve various metrics, such as downloads and conversion rates.
What is a QR Code?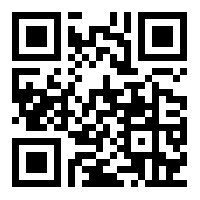 We're surrounded by QR Codes. You can find them on product packaging, websites, and the streets. They have endless uses, such as giving you access to a bar's menu or allowing you to download an app. QR Codes, or Quick Response Codes, have been around since 1994. They operate similarly to a barcode and can be used with smartphone technology.
The QR Codes can store around 7,000 digits, or 4,000 characters, in a small square grid. The data inputted in the code can be customised and personalised by the creator. So, you can have a complex QR Code on a toy that opens up a fun digital children's game, or something more simple, like a menu or timetable.
With 1LINK.IO, you can take it one step further. You can create a QR Code to market your app with a deep-linking feature using our tool. This redirects users to either the Play Store or Apple store, depending on whether they're on iOS or Android. This automatic redirection is only possible through 1LINK.IO, eliminating the need for two separate URLs to both app stores.
What are the benefits of using QR Codes?
One of the main benefits of using our tool to create QR Codes is that you're making the user's life easier. This is the primary principle of the usability heuristics of Jakob Nielsen. It drives home the point of creating digital solutions that have enhanced and improved usability instead of making them more difficult in a bid to look aesthetically pleasing.
This means that instead of marketing your app with multiple, long links, which can be overwhelming and a hassle to deal with, our QR Codes enable users to go straight to the download page in the appropriate app store. This minimises friction and reduces the steps that users need to take to download your app. In turn, this will significantly improve your download figures, as user difficulties can become frustrating and deter customers from downloading.
It's also worth mentioning the rising popularity of QR Codes over the past couple of years. QR Code reach rose 94% between 2018 and 2020. We can only assume that these figures grew further in 2021 and will continue to do so in the years to come, as many establishments are now adapting their services to contactless features. Most people will now have experience using QR Codes, be it to scan tickets to get into an event or to order a meal at a restaurant. This has helped normalise QR Codes and will continue to grow in popularity as it pairs perfectly with smartphone technology.
Get better insights through QR Codes
Another chief benefit of using our solution is that you are better equipped to analyse the information and data of each QR Code. We manage insights and analytics on your behalf, showing you what's performing well and what isn't.
Think of how much longer you'd spend tracking the clicks and conversions for each URL link you have to post, as opposed to one single QR Code. It gives you better control over your insights data and allows you to act quickly to change your marketing strategy.
How to promote an app through a QR Code?
If you've got a new app or plan to launch a new promotion within the app and you want to direct people to it - use our tool to create a more powerful QR Code. You can add a small, aesthetically pleasing QR Code link with the promotional message on your social media platforms, automatically directing users to your app based on what device they have.
Alternatively, QR Codes can be used in various locations and items, including billboards, posters, merchandise, stickers, and print ads. Instead of prompting readers and prospective customers to check out a website, giving them a tool through which they are automatically guided is much more effective. Users might forget the name of a website or feel like manually searching for your app is too much hassle. Therefore, by using QR Codes, you are making the process as simple as possible.
A great example of QR Code innovation is when Porsche used them to enhance the consumer experience at the 2018 Digital Signage Expo. Users could view, customise, and interact with a new Porsche model from 2019 all through a QR Code. Think of how less effective this initiative would be if users had to log on to a specific website and create an account before they could even start customising.
How to create excellent QR Codes with 1LINK.IO
When considering QR Codes to market your app, you should always consider a reputable provider that will understand your requirements. At 1LINK.IO, we can create a one link QR Code that simplifies the process for users by automatically redirecting them based on their device. Through the company's API or Zapier, you can easily integrate our solution into your business, with complete control over domains and the ability to create custom paths.
In addition to this, if you'd like to update the links, you can do so in real-time. This updates all links across your platforms, even ones sent in the past. With individual URLs, you'd have to edit each post individually, while it wouldn't be possible for links printed on merchandise. Get in touch to discuss your requirements and check out the demo example to see how our tool puts all your links in one place.